Testimonials
Interpet

Interpet's New Product Development Manager (Blagdon) said "I was looking for a patent attorney that could really partner us exploring the potential for IP in new product ideas. I have found over the years that IP can be very dry and difficult to understand when working with attorneys. Handsome IP however have been refreshing to work with as a team. As a consequence we have an efficient and stronger IP portfolio."
RockWood Composites

RockWood Composites told us "As novices in the wold of I.P., we are particularly grateful to Richard Smith for guiding us through all aspects of the process".
Ramsgate Brewery

Ramsgate Brewery's Managing Director said "Handsome I.P. have been thoroughly professional, efficient and friendly - but even more importantly than that, they got us the result we needed."
Tofuture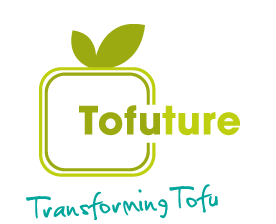 Adam Kittow, director of Tofuture, said "Patent applications for the UK and abroad seemed a complete minefield to us but Handsome I.P. guided us through the process and made it understandable. Our patents are either in place or pending which gave us the confidence to expand our business".
Ergochair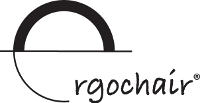 Ergochair said "If you are in need of clear, consistent and unambiguous advice on any aspect of IP, I would heartily recommend that you talk with Handsome IP. We've been extremely happy with the service that we have received from Lewis and his team, enabling us to secure the right IP to grow our business by protecting and strengthening our brand".
Fiber Gourmet

Fiber Gourmet's US Vice President said "I'd also like to take this opportunity to thank our lawyer, Lewis Hands at Handsome I.P., for his fast and professional service. If you ever need intellectual property representation in the UK or EU, I would strongly recommend them. You'll be in good 'hands';)"
Continental Underfloor Heating

Continental Underfloor Heating's Managing Director said "Handsome I.P. look after all our intellectual property for us. They handle our patents and trade marks and, in the past, have provided advice on employment contracts for our staff. The service is prompt, professional yet friendly, and reasonably priced. I recommend their services."
Host.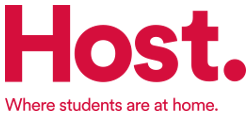 Louise Cant, Host's Marketing, Sales & Communications Manager said "We employed the services of Handsome I.P. to aid us with the registration of our new brand logo across the UK and Europe. Handsome I.P. were professional, informative and supportive, they made the journey simple and straight forward by speaking and explaining in layman's terms the convoluted law jargon that often confuses in 20 page legal documents. Throughout the process we felt supported and received timely updates."
Octarine Investments
Octarine Investments Ltd's Kathy Freeman said "Handsome I.P were very easy to work with, friendly, efficient and possessed the knowledge in the field that we were unable to obtain elsewhere."
Get in touch