Our Team

We are a firm of European and UK Chartered Patent Attorneys, and European Trade Mark & Design Attorneys (also known as Patent and Trade Mark Agents or I.P. Lawyers).
All our attorneys are members of the Chartered Institute of Patent Attorneys, and we are regulated in the UK by IPREG.
Lewis Hands -
Senior Attorney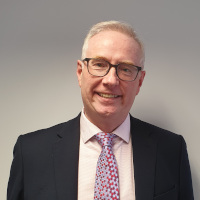 Lewis is a Registered Patent Attorney, a Chartered Patent Attorney (CIPA), a European Patent Attorney (EPI), a European Trademark Attorney and a European Design Attorney.
Lewis graduated from Imperial College, London with an engineering honours degree. He then spent more than 10 years working as an engineer, project manager and senior manager in the engineering industry.
Lewis has gained considerable experience in the intellectual property (IP) sector working for one of the largest private practice patent attorney firms in Europe, in-house for a large multi-national manufacturer of fmcg, and for a medium sized private practice patent attorney firm where he formed very good relations with many SMEs, private individuals and multi-nationals.
His experience lies in the field of mechanical and electrical engineering and software related inventions and innovations. For example, he has worked with medical devices, renewable energy, automotive components, refrigeration systems, optical communications, oil and gas, general consumer products, baby-related products and mobile phone technology.
He has experience of all forms of intellectual property especially patents, designs, trade marks, copyright, licensing, development agreements and confidentiality agreements. Lewis is a member of CIPA's Design & Copyright Committee.
Top
Richard Smith -
Patent Attorney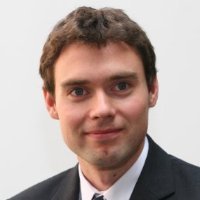 Richard is a qualified European and United Kingdom Chartered Patent Attorney with a degree in Physics and 10 years experience working in the patents field. Richard gained his degree at Oxford University, where he specialised in renewable energy generation. Richard is also a European Trademark and Design Attorney, and is authorised to act before the Irish Patent Office.
Richard has worked in a diverse range of technical fields including Electrical, Mechanical and Civil Engineering, Electronics & Telecommunications, Computing & Software, Data Processing, Medical Devices and Procedures, Textiles, and Pharmaceuticals.
Richard deals with patents, designs & trade marks in the UK, Europe and (via our trusted foreign associates) in other parts of the world such as the USA, Canada, Australia, India, Korea and Japan.
Richard has received the Intellectual Property Litigation Certificate, thereby qualifying him as an "IP Litigator - Patent" to conduct litigation in the Intellectual Property Enterprise Court and to conduct appeals in the High Court from decisions of the UK IPO.
Top
Aaron Lucas -
Technical Assistant
Aaron has a Masters in Aeronautics and Astronautics / Advanced Materials from the University of Southampton.
Top
Kara Dancey -
Office Manager
Kara manages our offices for us. In particular, she looks after one of the most important tasks - our diary system. Kara ensures that all our deadlines are met timely and our clients are kept happy.
Kara has over 12 years' experience within customer service within various different industries and has particular experience of managing office systems and creating and implementing new administration systems.
Top
Eloise West -
Paralegal
Eloise looks after our diary system and ensures that all our deadlines are met timely.
Eloise's experience ranges from office management to marketing and event coordination, which she has gained working in a large membership association, public sector organisations, and other SMEs.
Top
Jane Fox -
Credit Controller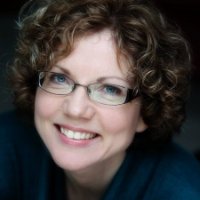 Jane's background is one of logistics management in the luxury goods market having worked for both L'Oreal and LVMH. After a career break Jane joined us as our Credit Controller.
Top
Get in touch