Latest News
Bristol Library Business & IP Centre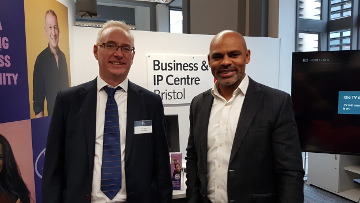 Our senior attorney and founder, Lewis Hands, attended the opening of the new Business & IP Centre at Bristol Library on 16 November 2021.
The Centre was opened by Marvin Rees, the Mayor of Bristol. It provides free business advice and has access to several (usually expensive to access) databases which can be extremely useful to start-ups.
Handsome IP is pleased to continue to offer free monthly IP clinics at the library, as we have been doing for over 10 years. More information can be found here.
Back to News
Get in touch