Latest News
Professional Lighting & Sound Association
Lewis Hands gave a presentation on IP to the PLASA Manufacturer's Forum at ETC's premises in London in March.
PLASA is the Professional Lighting & Sound Association.
ETC design and produce theatre lighting hence their mock-up theatre stage in their industrial unit in Acton!
If you are interested in a having us present at your event, please get in touch.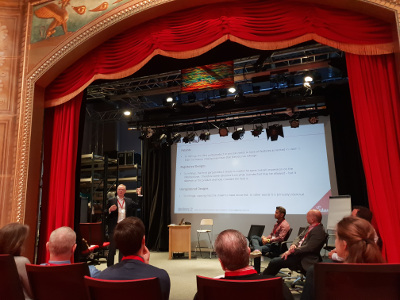 Back to News
Get in touch